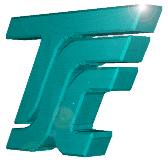 TSC Electronics, Ltd.
1610 Lockness Place
Torrance, CA 90501 USA
Telephone: 310.534.2738
Facsimile: 310.534.3216
Email: info@tscgroup.com

---
&copy 1997 - 2012
TSC Electronics, Ltd.
Please read our legal disclaimer before using our site.

---
Site Updated: 01/01/2008



Welcome to TSC Electronics, Ltd. We manufacture inductors, EMI suppressors, transformers, coils, chokes, film capacitors and ceramic capacitors. Please feel free to browse through our pages using the navigational buttons above.

Take a look at our products page, which includes our comprehensive online catalog consisting of technical specs and illustrations of products. You can also request our free catalog in either printed format or disk format and order our products and samples from our inquiries page.



Check out the latest features in our website!



Click here to track your shipment


home | products | inquiries | about us | contact us | site map